Crafting

Alchemy
|

Cookery
|

Blacksmithing
|

Tailoring
|

Construction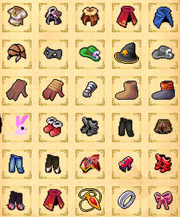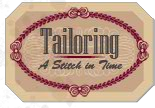 Tailoring
lets you create armor parts and accessories.
Each point in Tailoring or Artistry raises the chance of successfully creating an item by 0.1%.
Body Armour
Edit
Head Armour
Edit
Hand Armour
Edit
Feet Armour
Edit
Leg Armour
Edit
Necklace
Edit
Name
Recipe
Prot.
Description
Cost
Value
Base Chance
Cloth Ring

+0
Loot Chance: +20%
Stealing: 5%
67.5
400
-30%
Ad blocker interference detected!
Wikia is a free-to-use site that makes money from advertising. We have a modified experience for viewers using ad blockers

Wikia is not accessible if you've made further modifications. Remove the custom ad blocker rule(s) and the page will load as expected.